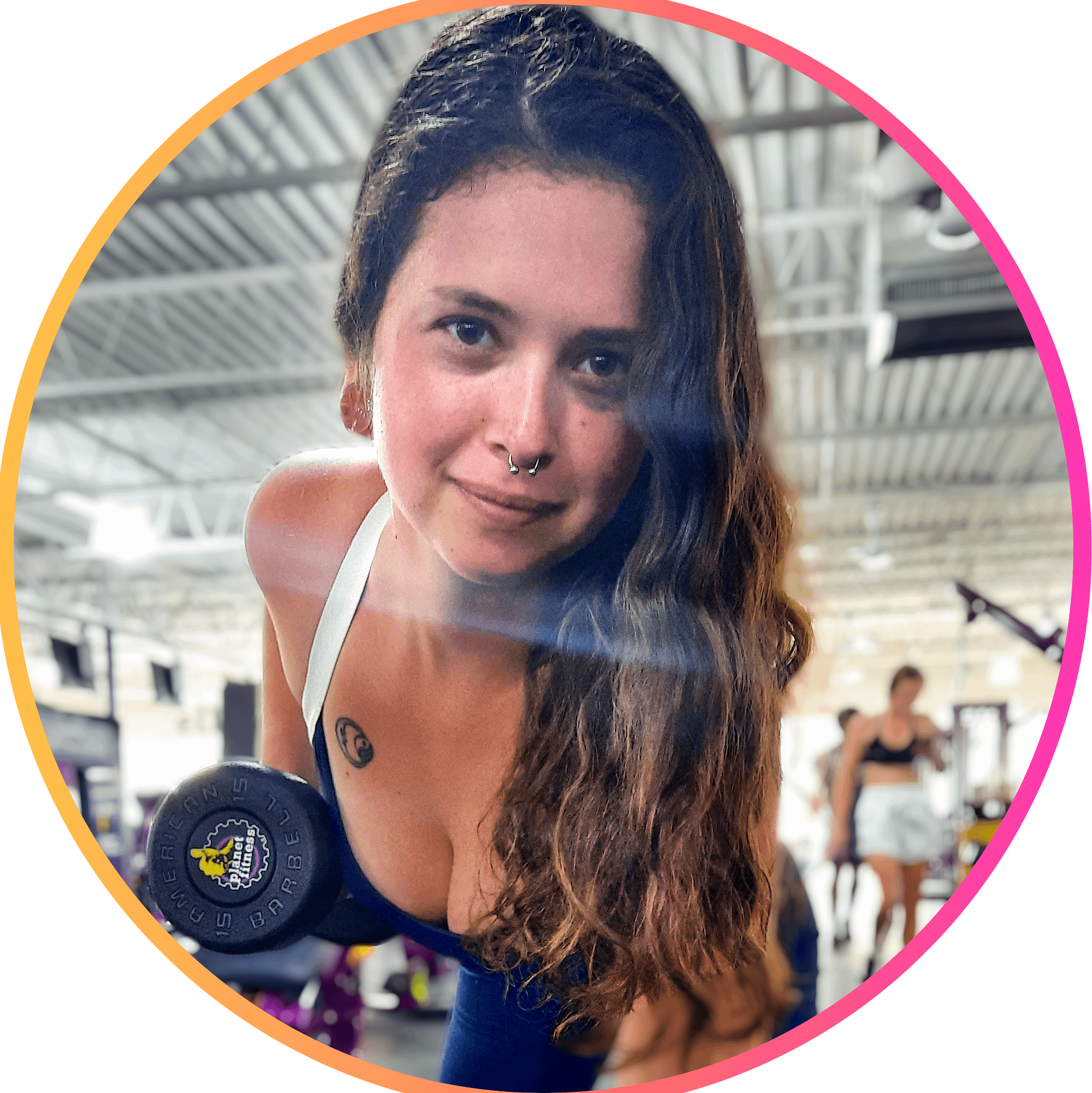 Who We Are
Hey! My name is Katlyn — I'm a fitness enthusiast and foodie from a small town in Chester County, Pennsylvania.
I currently work full time and run Keto Kat with my partner Erik (whose posts I'm sure you've seen around the site) in my spare time. I love Netflix binging, pushing myself at the gym, and spending tons of time with our perfect, handsome cat Beanie.
Currently I'm on a journey to become more healthy in my physical, mental and emotional life and Keto Kat is the result of that!
Hey! My name is Erik — I'm a music freak and freelance writer who also happens to be from a small town in Chester County, Pennsylvania! I also work full time as a prep cook in a local kitchen and while I have my hand in many different projects, a majority of my free time is spent here working on Keto Kat.
If I'm not in the kitchen or working on the site, you can very likely catch me playing music or video games while our beautiful cat Beanie keeps me company.
I do a lot of behind-the-scenes stuff and writing here at Keto Kat and we're both putting in as much work as possible to take this thing to the big leagues and run as our full-time business!
Our Philosophy
Weight-related health problems and general obesity are a global epidemic. While particularly prevalent in America and the UK, it does not respect borders and it spreading rapidly all across the world with no remorse.
And while most noticeable in adults it also does not respect age and is becoming a major health concern for young adults, adolescents, and even children as young as preschoolers.
Keto Kat was started to make a difference. What better way to reach as many people as possible around the world than the internet? Keto Kat was born not as a single entity but as the catalyst to create an entire community of like-minded individuals who have a passion for helping other improve their health, maintain a sustainable lifestyle and achieve their dream body.
As a devout sharer of recipes from all across the globe, it goes without saying that not every single one of these recipes is our own. Thinking about that right now is crazy, but one day in the future we are very excited to compile a list of our own original recipes and offer them in one simple, affordable keto cookbook here on the website and our social media.
However, until that time has come to pass, we are more than happy to share recipes from our friends, family and other keto lovers from across the globe and all around the internet.
If a recipe or image for a recipe has been shared from someone we are sure to give due credit for that recipe and strongly encourage our fans and readers to check out the person or people credited! All rights, royalties and copyright claims typically reserved are of course in effect for the ourselves and the original source as well.
FOOD BLOG & RECIPE REPOSITORY
Here at Keto Kat we have one main goal: guide you on your keto journey with a no-BS attitude. Congratulations on changing your life for the better and thanks for doing it with us!