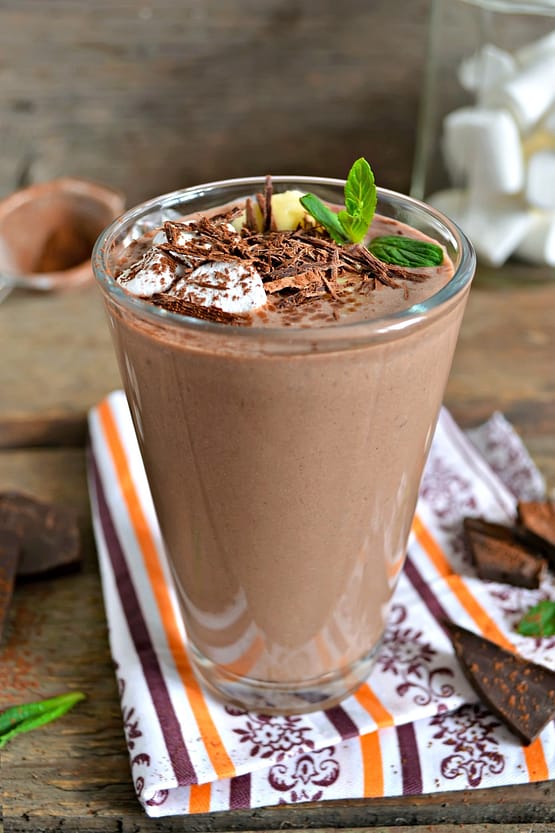 I Like Big Butter And I Cannot Lie
Kind of a stretch, this one? Maybe a little bit? But you get it, right? Okay, good.
The last smoothie I posted was a breakfast smoothie. And, while I suppose this one could also offer that same benefit if you're so inclined, this is more of a dessert smoothie in my mind. I mean, traditionally this is a dessert kind of flavor profile. But if you're a sweet tooth maniac like myself don't let that stop you from going to town on this bad boy first thing in the morning!
These are honestly going to be pretty boring as far as readability because a smoothie doesn't really take any thought to make, so the recipe is more like a small list of fruits that you drop into your blender.
The key here, as always, is that these are all mega-healthy and, wait for it… Keto-friendly! Who saw that coming?!
The unsweetened cocoa powder really compliments the creamy peanut butter here, and honestly just typing this out is making my crave another of these already.
This sucker has only 9 grams of net carbs and of course peanut butter which contributes plant-based protein and fat. That means this is a smoothie that is very likely to crush your hunger and keep your feeling full for a good while if you down the whole thing. For that reason I often find myself going to this one between lunch and dinner if I have an early lunch or a late dinner. It satisfies the sugar cravings, gives me a little kick in the dopamine center with the incredible flavor and helps me tide myself over until dinner time!
To prepare a single serving, combine the following ingredients in a blender:
1.5 cup unsweetened almond milk
1.5 tbsp cocoa powder
3 tbsp natural peanut butter
1/4 cup shelled and salted peanuts
2-3 tbsp Whole Earth Stevia and Monk Fruit Blend to taste
1 cup ice
And uh, yeah. That's it. You're done!