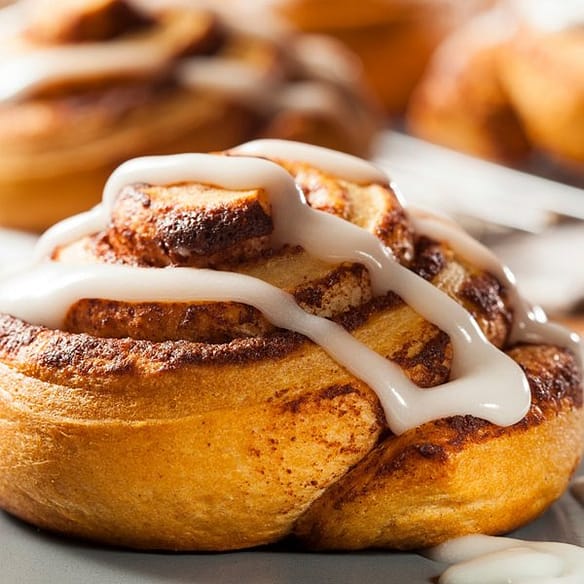 Hold Onto Your Buns…
I think I'm starting to like the tradition of starting off every post with a terrible, unimaginative pun. I don't know why, it doesn't really add anything of value to the post, it just fills me with some sort of sick joy thinking of the exasperated sighs from around the world when people read it. Like a dad joke, kinda.
I'm also going to start this off with a fair warning: this way more advanced than the recipes you've seen here at Keto Kat so far, or probably will see in the future. I'm all about quick, simple and delicious, preferably with as few ingredients as possible because I'm just lazy like that and I want to stuff my face the second I get a hankering for something specific. This is going to require a lot of ingredients and it won't take a TON of time if you've done something like this before but if you're brand new to it you're going to need to free up a good block of time for prep and mentally prep yourself to make this recipe 2 or 3 times before you get it just right.
Not really the MO here, I know… but this recipe is taking advantage of my complicated past relationships with cinnamon rolls, aka cinnamon buns, aka "cinnamon bunge" or just "bunge" as my little brother used to call them when he was 4 or 5.
Too Much Of A Good Thing
You see, I've had a borderline obsession with "bunge" my entire life. Even as very picky child I was always in the mood for some sweet, sticky treats. It may have to do with my other borderline obsession with cinnamon or it may have been the cause of it, it's hard to say, either way my overly-selective taste buds and cinnamon roll sweetness was a match made in heaven. My mom used to make them for my little brother and I almost every single Sunday without fail and sometimes, when she was feeling devilish, she would exploit our childish weaknesses and use them as a bribe to establish leverage when we were causing trouble (which was frequent and outrageously out of hand, to say the least.)
You can probably imagine my spiritual ascendance when I first discovered Cinnabon. Many years and frustrating airport delays later, I have to the crushing realization Cinnabon actually sucks really hard, but for a very long time it was an unadulterated blast of dopamine and serotonin for me to bite into one of those monstrous things. So much so, that I developed an alarmingly regular habit of eating them. Like, very alarming. We're at the mall? Cinnabon before and after. Airport? Let me just grab a quick Cinnabon. Center city? Yeah, I'll have two please. It was a problem.
Such a problem, as a matter of fact, that while I was chin-deep in a puddle of icing and shame one day, something in my brain broke, likely due to cinnamon overdose. It made me so nauseous I did the unthinkable: I got up and threw it in the trash. I stopped eating cinnamon buns for almost an entire year after that. I very rarely eat at Cinnabon anymore, but strangely my love for these damn things just won't die and I still eat homemade "bunge" to this day.
So, as a cinnamon roll connoisseur and absolute freak-of-nature, I couldn't simply give these up because I was going all keto on everybody's asses. I went hunting and found an amazing recipe that lets me indulge in my sinful desires while maintaining my diet like a good little keto-ite (I don't know, don't ask.) This recipe comes from the absolute wizards over at appropriately named, The Best Keto Recipes. Their site is awesome and I love so much of what they make, you should definitely check them out and I'm sure you'll see them featured here again.
Anyway, without further gross introductions, I present to you these heavenly keto cinnamon rolls (consume in moderation!):
⏰ Total time: 10 mins prep / 12 mins cooking
🍴 Makes: 8 servings / rolls
Ingredients
1. For The Dough
2 cups shredded mozzarella cheese
3 oz cream cheese
2/4 cup almond flour
1 tsp baking powder
1 tbsp ground flax meal
2. For The Filling
1 tbsp butter, softened
2 tbsp pecans, chopped
1 tablespoon cinnamon
2 tablespoons Swerve (erythritol) sweetener
3. For The Icing
2 ounces cream cheese
2 tablespoons heavy cream (If subbing any other kind of liquid like almond milk start with less because it is not as thick as heavy cream)
2 tablespoons powdered Swerve (erythritol)
Directions
🍴 Step 1
Preheat your oven to 350 and start your dough mixture. In a microwave-safe bowl combine the mozzarella cheese and cream cheese. Heat in 30 second increments, stirring in between until completely melted. Add the almond flour, baking powder and ground flax meal.
🍴 Step 2
Mix the dough well and shape it until it is a soft ball. Then, between two silicone baking mats or parchment paper roll the dough into a rectangle roughly 13×10.
🍴 Step 3
Now we're going to start the filling by brushing the softened butter on the dough, all the way to the edges. Combine the cinnamon and sweetener in a small bowl and sprinkle on top of the butter. Top with chopped nuts.
🍴 Step 4
Starting at one end roll your dough as tightly as you can into a log. Once properly logged, cut the log into 8 equal-ish portions.
🍴 Step 5
Spray a muffin tin lightly with cooking spray and place the rolls in the wells. Pop those puppies in and bake for 12-15 minutes until they hit that beautiful golden-brown.
🍴 Step 6
Finally, combine the cream cheese, heavy cream and powdered swerve in a blender or food processor and mix until smooth. Bam! You're ready to ice these bad boys and dive right in!
🔪 Nutrition Information
Serving size: 1 roll
Calories: 146
Total fat: 10g
Cholesterol: 31mg
Sodium: 268mg
Carbohydrates: 4g (Net 2.6)
Fiber: 1g
Sugar: 1g
Protein: 11g