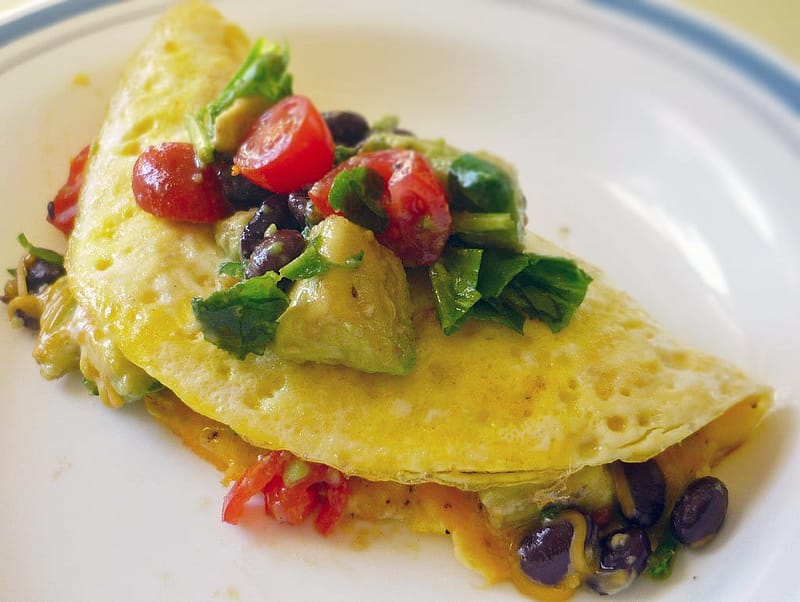 Hamlet? More Like Omelet
While you may be disappointed this recipe, in fact, has nothing to do with Shakespeare or any of his famous works, you will be excited to see something new! Well, I hope you're excited because I am.
Instead of doing the old system of my first 20-or-so recipe posts where I write everything out in typical blog fashion with headings and paragraphs and blah blah blah… I found something cool today. It's basically a plug-in for WordPress (shoutout to WordPress for hosting this website! Woo!) that lets you make your own PRINTABLE recipe cards! Pretty cool, right?!
Well, the idea is cool but actually these recipe cards are a bit bland. I love the concept but the plug-ins that have really neat, clean and fancy recipe cards that catch your eye and look oh-so-professional are expensive. Like, $80 expensive. Is that not totally ridiculous? I mean come on, you're probably selling 10,000 of those things every year can you not afford to knock the price down a little bit for us economically-minded folks? That's just mighty steep for a colored block on your blog post, I think.
*sigh*
In all honesty, though, I think I'll end up getting one. The difference between the free recipe card "blocks" and the premium ones is just… they're worlds apart, truly. Plus, it's essentially just an investment in the site like a theme or any other feature that enhances the user experience. I do it for you guys, truly. Not to mention if I'm going to be running this blog full time for years to come I am definitely going to need to some big-time tools at my disposal to compete with the big recipe sites. Some of those guys are absolute titans in the culinary side of the internet and it shows. Fancy videos, cute graphics, professional recipe cards, cookbooks, you name it.
Geez, I really need to step up my game. Well, one things at a time, I suppose. Slow and steady and all that jazz. I think I'll try a couple posts with this recipe card plug-in and if I really hate it I'll get one that's worth my while in a week or so. For now, though, behold my latest invention! Er, well… I didn't invent it, really. Behold my latest… innovation! I guess it's really not that innovative, I'm certainly not the first to do it… Behold my latest — addition! Ha-ha! Yes! Feast your eyes, mortals!