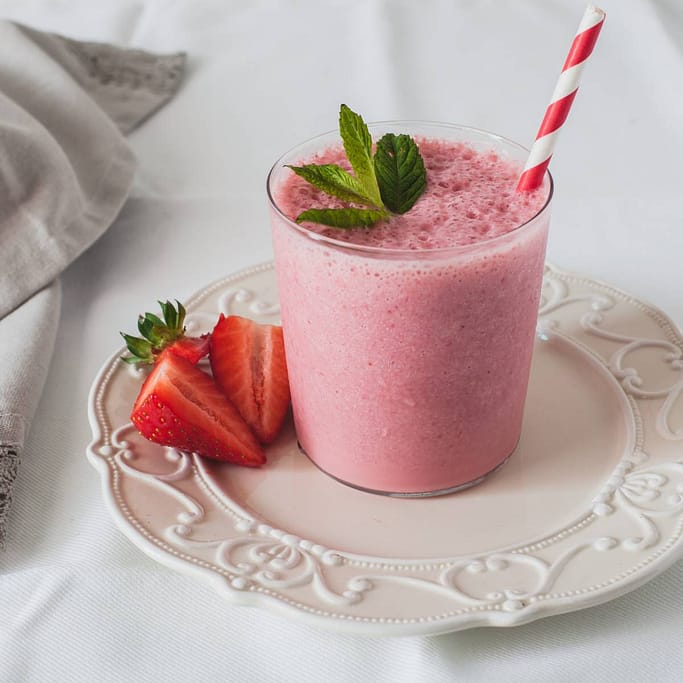 A Classic Fruits & Veggies Keto Smoothie Recipe
As much as I love my leafy greens in as many recipe as possible (and you should, too)… it can get a bit boring. Especially in a keto smoothie. But, alas, this is why keto dieting is simply the best — I challenge you to find a diet more flexible while staying this delicious! You can do so much with so many different ingredients as long as you're paying attention to what you're doing.
You can swap ingredients in, out and around based on availability, macro needs or simply just your own personal preferences. This keto smoothie recipe is a great example.
A lot of recipes will be filled with kale and spinach. Which is fine, I love them, and you'll even see some of those very same recipes here on the site — switch it up, though! Keep it green but stimulate your palette with a simple replacement of zucchini. You might be scratching your head at first, thinking something like "Is that really going to taste good?"
That's another reason I love smoothies so much, though! You can add things like kale, spinach, zucchini, or even simple non-complimentary ingredients to almost any smoothie recipe and you'll be shocked how little they affect the taste as long as you have other dominant flavors incorporated. For example, the strawberries take the role of dominant flavor in this case and basically bully out a lot of the zucchini taste, letting it settle in as much more subtle and sort of an after taste.
Throw some strawberries and chia seeds in for good measure and BAM! You've got an instantly classic keto smoothie recipe right in front of your very eyes. And it only took what, 5 minutes? You're welcome!
Anyway, here's what you need to get this one going:
1 cup (240 ml) of water
1/2 cup (110 grams) of frozen strawberries
1 cup (124 grams) of chopped zucchini, frozen or raw
3 tablespoons (41 grams) of chia seeds
You know how we do it: pop it in the blender, spin to win and that's all she wrote!